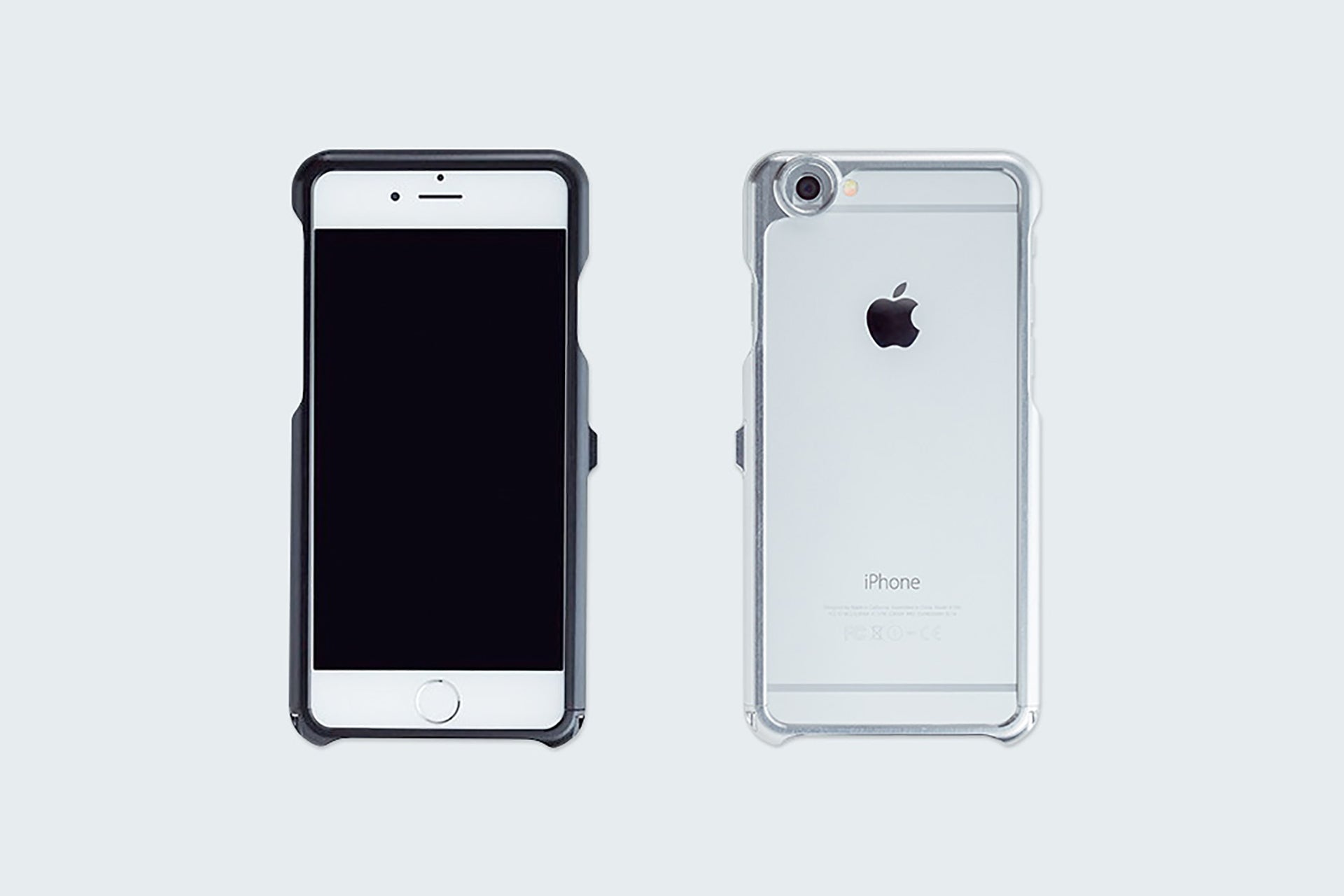 TG's Moment – ​​vol.3
The case is made of the same material as the fuselage of the aircraft.
The material "duralumin" used for the case of tokyo grapher is the same as that used for aircraft bodies. The reason why duralumin is used in aircraft that thoroughly pursue passenger safety is its high strength, fatigue resistance, corrosion resistance, and heat resistance, as well as its light weight and ability to be processed with precision. It has the strength to firmly protect the iPhone even when the lens is held in place with precision, or when it is dropped or used in hard situations. It was found in duralumin, which was not found in common metals such as aluminum. (Adopted Furukawa Sky A2017S)
What we paid more attention to was the processing method.
We needed precision to fit the delicate form of the iPhone perfectly and mount the lens without misalignment. Since low-tech techniques such as bending and welding cannot achieve such precision, we chose to carve each case from a single sheet of duralumin. Using a cutting machine capable of three-dimensional processing, it takes time to carefully cut out and finish.
Finally, I would like to say a few words about design.
"If it's a conversion lens for iPhone, it should fit beautifully on a beautiful iPhone."
This is the aesthetics that tokyo grapher wants to cherish. That's why we chose a bumper type instead of a design that hides everything. By designing with the idea of ​​putting duralumin armor on the place to be protected, we achieved both beauty and strength. As a result, we were able to reduce the weight to a mere 26g, and we are proud of the finished case, which is highly mobile during shooting.

Next time, we will finally talk about tokyo grapher's commitment to lens development.
Did you know that a camera lens is made up of multiple lenses?
The 4th installment will deliver "the reason why tokyo grapher is particular about optical glass lenses".

CAPTURE YOUR MOMENT!
|||article-btns/wide/1370788298870|||