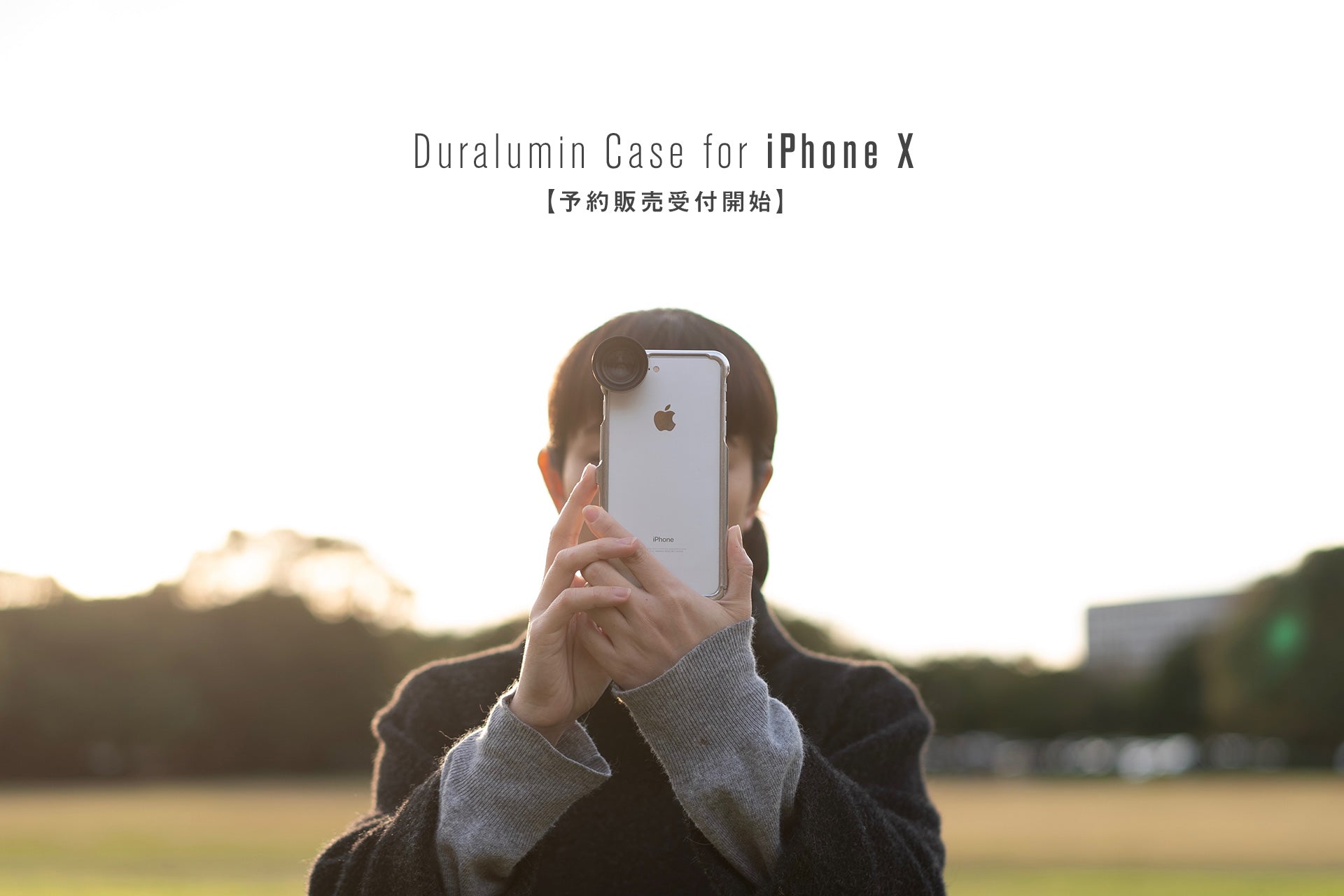 Pre-order sales for Duralumin Case for iPhoneX
As many people have been waiting for, the Duralumin Case for iPhone X will arrive on January 15th, 2019 (Tuesday), so we will start accepting pre-orders.
We were scheduled to receive the product at the end of December.
Many people are waiting for the Duralumin Case, so if you are considering purchasing it, please make a reservation as soon as possible.
|||article-btns/wide/1370788298870|||
---
In addition, Duralumin Case for iPhone XS / XS Max is scheduled to arrive on the following schedule.
As soon as the arrival date is confirmed, we will start accepting pre-orders, so please wait.
For iPhone XS: Scheduled to arrive on January 21st Scheduled to arrive in early February
For iPhone XS Max: Scheduled to arrive in early February
* Due to the increase in the number of orders, the production system has been strengthened, and production has taken longer than expected, resulting in delays in arrival.
We apologize for the inconvenience caused to those who are waiting.
Color: Black / Silver / Gold
---
[Released] Tempered glass LCD protective film for Duralumin Case
With this arrival, we will start handling the tempered glass liquid crystal film Crystal Armor, which fits perfectly with the shape of the Duralumin Case and has a thickness that makes it easy to swipe.
|||article-btns/wide/2402585280630|||
*Crystal Armor has a shape that fits perfectly when the Duralumin Case is attached, so please attach it to the LCD screen with the Duralumin Case attached as there are few gaps.