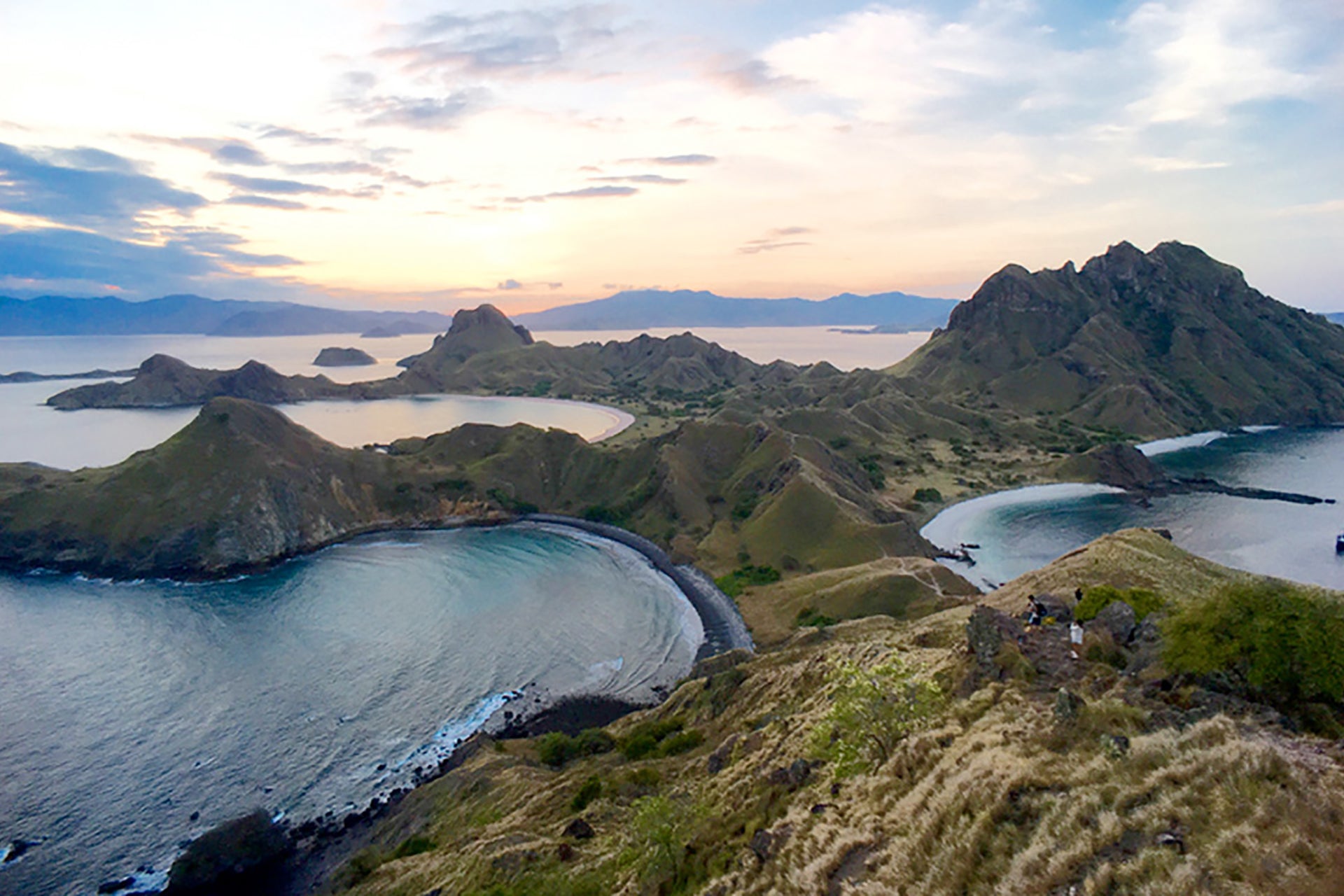 Trip of Wonders – Wonderful Indonesia Vol.3
It's like a lost world.
Walk the unexplored regions of Indonesia.
The name of this tour, "Trip of Wonders," means traveling through surprises, wonders, and wonders by capturing a wide range of Indonesian culture, traditions, nature, and food.
About 30 people were invited to the tour, including bloggers, Instagrammers and YouTubers, from Australia, New Zealand, Malaysia, India, Hong Kong, Taiwan, South Korea and Japan. Each of them has a different area of ​​interest, so it's interesting to see the different people who get excited depending on where you visit.
I came here because I was interested in the amazing nature of Indonesia, so I was particularly looking forward to Komodo Island and its surroundings, which I will introduce this time. At the end of the tour, the Ministry of Tourism kindly arranged for us to charter a sailing boat.
From the port of Labuhanbajo on Flores Island, I boarded a sailing ship and set out on a one-night trip to visit various parts of Komodo Island and small islands nearby.
---
FLORES – Melo Village
This Melo village is a mountain village on Flores Island, where a unique traditional culture has been passed down. At the welcome ceremony, each of us was given a sash made of beautiful geometric patterns called IKAT.
This is followed by a battle dance called the CATI Dance, followed by a bamboo dance and a welcome with traditional dances.
The bright blue sky was dazzling with the primary colors.
---
KOMODO – Komodo National Park
Where is Komodo Island? I think there are many people who say that, but many people probably know the Komodo dragon when they hear it.
It is a small island located 600km east of Bali.
When the boat arrives at the pier and walks to the beach for 2-3 minutes, we suddenly encounter the first Komodo dragon! It was bigger than I imagined, and I was horrified to see its claws. Check out the video if you like reptiles lol.
---
KOMODO – Pink Sand Beach
Komodo Island has pink sand beaches. It seems that this pink color is actually coral, and it is said that dead coral piles up and is scraped by waves over many years to look like grains of sand.
The sea around here is very clear and beautiful. The ships floating in the shallows looked as if they were floating in the sky.
---
Padar Island
Personally, Padre Island was the place I was looking forward to as the biggest highlight of this tour.
An island floating to the east of Komodo Island, it has a landscape reminiscent of the movie Jurassic Park. Since there is no harbor or pier on the island, our sailing boat was anchored offshore and landed on a rubber boat.
Trekking from the beach to the top of a small mountain. When I arrived at the top of the mountain, I couldn't help but shout out again at the spectacle that spread out before my eyes. "Oh my god!"
After enjoying the best sunset, we rolled back to the beach while relying on the iPhone's LED light on the pitch-black mountain road.
Text & Photography by Koichi Miyase ( @koichi1717 )
Photographic equipment
iPhone 6S + tokyo grapher
Wonderful Indonesia @indtravel
|||article-btns/wide/1424710795382|||