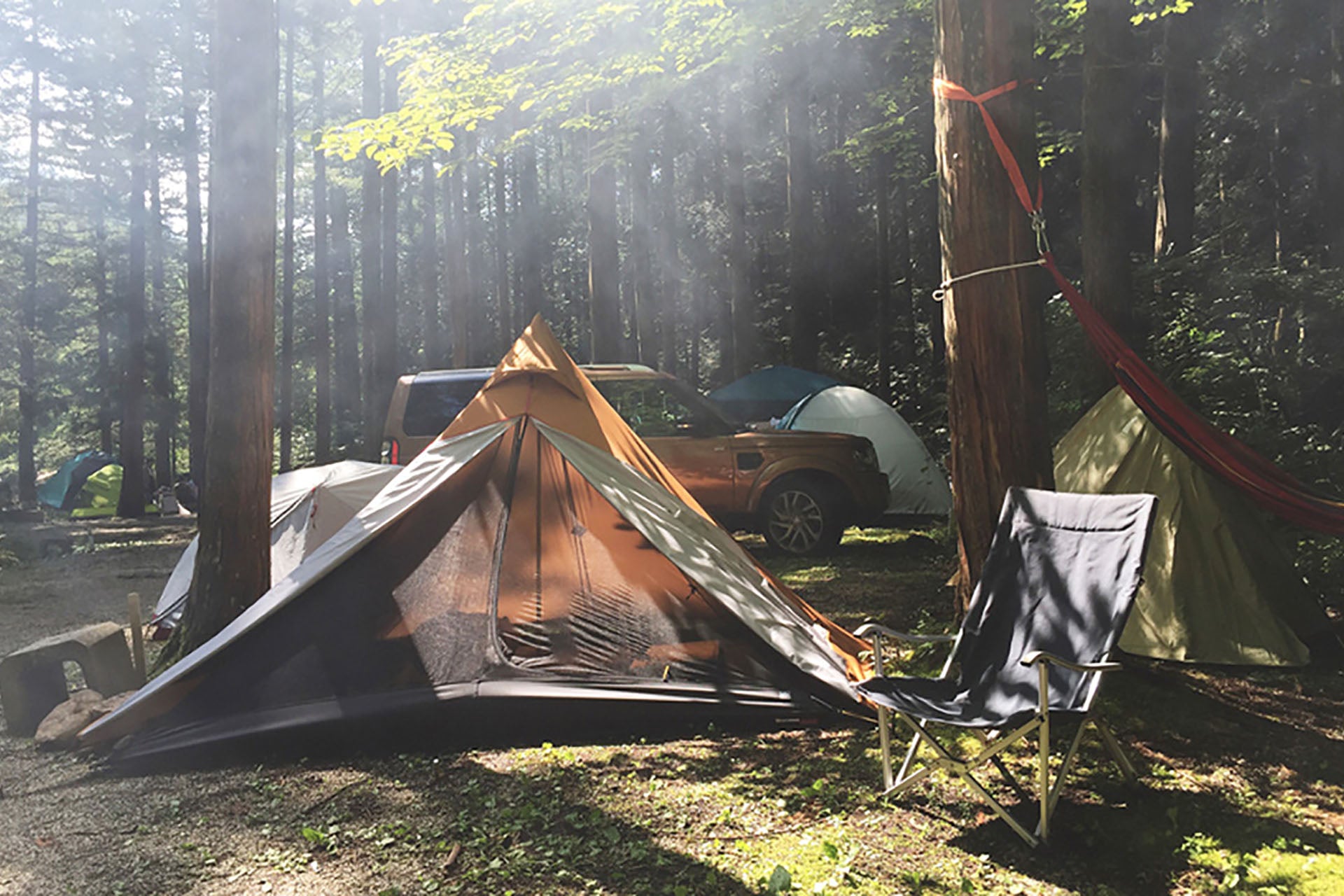 Summer Camp with tokyo grapher – How to enjoy summer camp Vol.1
There are many ways to enjoy a trip, but for this trip we planned a summer camp where you can fully enjoy the summer nature. During the last road trip project, there was already a lot of talk about going camping in the summer.
There are 9 male participants this time. Of course, they share a common hobby of photography, but there are members who like outdoor play, members who are particular about camping equipment, members who like cooking, and actors. We started making plans in June, and almost every night, we started exchanging information about camping sites, filming locations, and camping equipment via chat.
Food was the most important thing for me at this camp. Just because it's a camp, I don't want to finish with a proper meal.
I want to light a bonfire in a quiet forest, and when the sun goes down, I want to enjoy a relaxing drink and a meal by the light of a lantern. For that reason, I spent a lot of time thinking about what kind of menu to make.
Now, with that out of the way, let's take a look at the state of the summer camp.
---
To the mysterious lake Natural lake
There is a lake named "Natural Lake" at the foot of Mt. Ontake in Nagano Prefecture.
Ontake collapsed due to the September 14, 1984 Western Nagano Earthquake, and a large amount of debris flow blocked the Otaki River, submerging the deep forest there. It is commonly called "Natural Lake".
I found this place when I was looking for a campsite.
I decided to set up camp in Atera Valley, which is known for its clear emerald green water, and when I was looking for beautiful locations around it on the web, I found a site called "Ontake Adventure."
The surface of the deep green lake is lined with white-aged dead trees, creating a very mysterious landscape. And you can go through it by canoe.
This time, we are planning to shoot using a drone, so it seems that we can take very interesting pictures here.
When I immediately shared it with the members who were going on the tour, everyone responded with excitement, saying, "I definitely want to go!"
I decided to participate in the ``Nature Lake Nature Canoe Tour'' sponsored by Ontake Adventure.
Rowing a canoe through dead trees.
The scenery seen from near the surface of the water is very clear and fantastic with the reflection of the trees reflected on the surface of the water.
To be continued
Text & Photography by Koichi Miyase
Photographic equipment
iPhone 6S + tokyo grapher
|||article-btns/wide/1424710795382|||