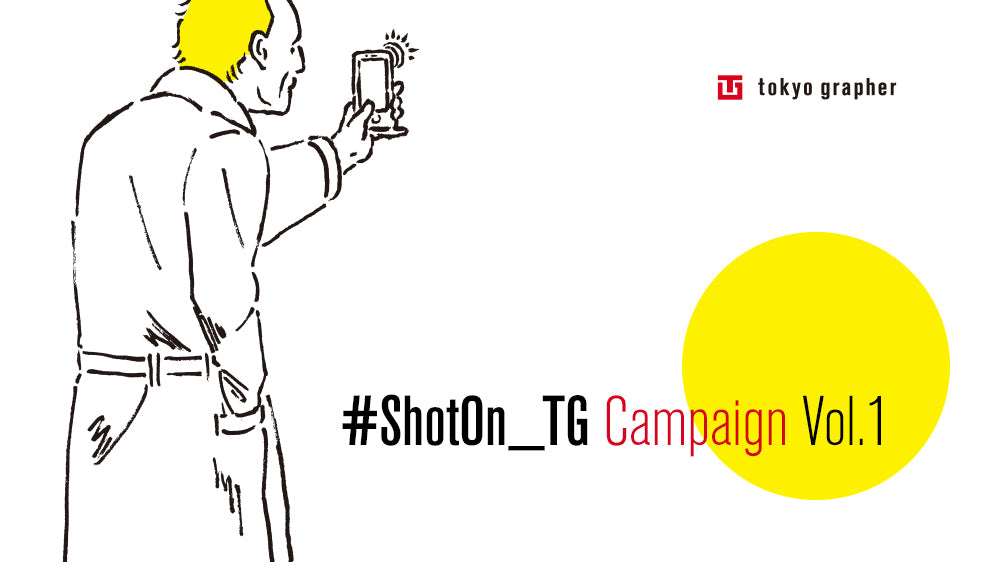 #ShotOn_TG Campaign Vol.1
---
Campaign overview
For those who introduce photos taken with tokyo grapher's attachment lens on tokyo grapher's official Instagram account, we will give away original goods!
The first gift is this tokyo grapher original T-shirt!
※The image is an image. Please note that the design, etc. may be partially changed.
---
way to participate
You can participate by simply posting a photo taken on Instagram using the tokyo grapher attachment lens and tagging it with "#ShotOn_TG".
---
Notes
1. Limited to photos taken using tokyo grapher's iPhone attachment lens products.
2. The winning announcement will be announced with an introduction on the official Instagram account of tokyo grapher.
3. After the introduction on this account, we will send you a message on Instagram to confirm the size and shipping address. Please note that if you do not receive a reply within one week, it will be invalid.