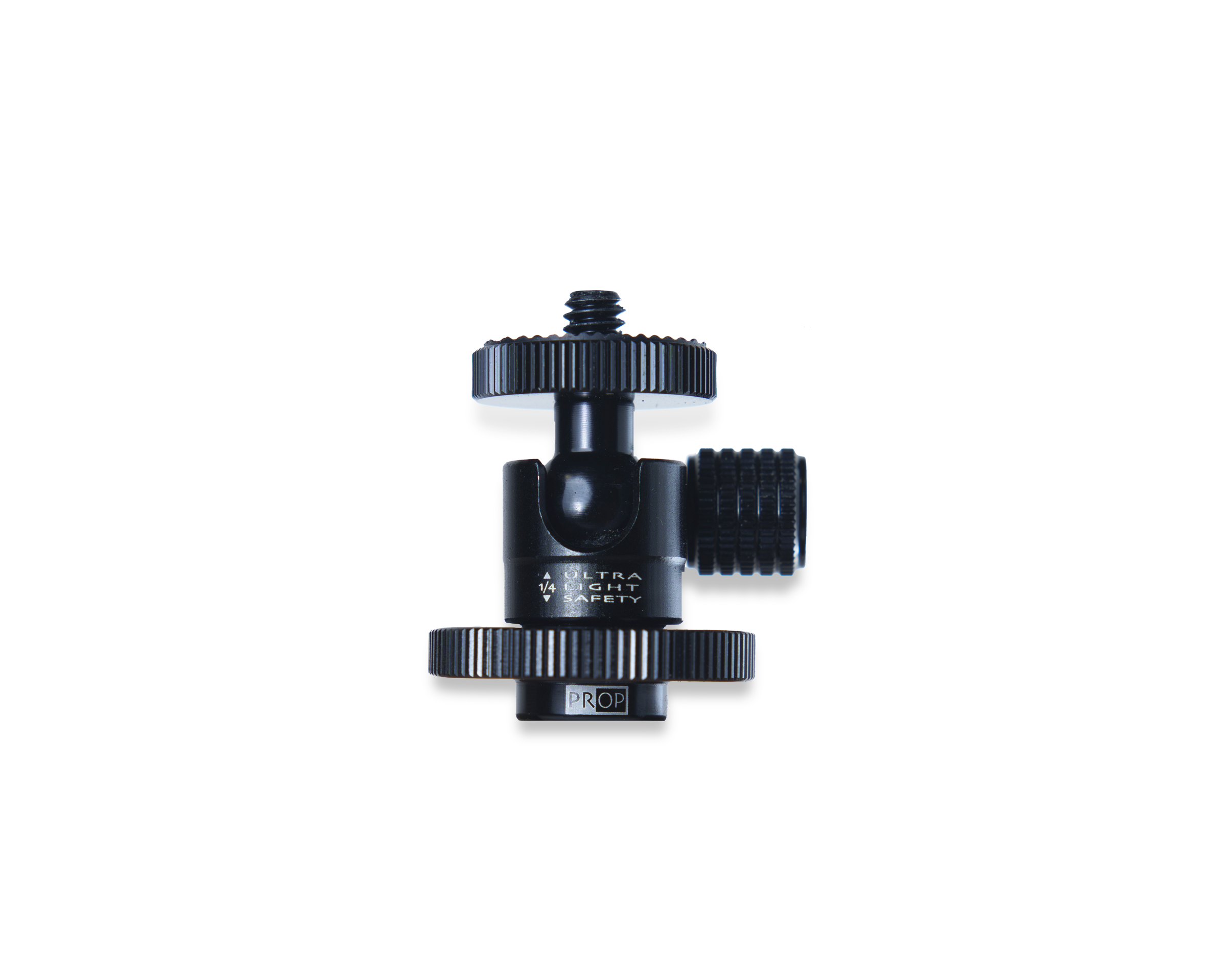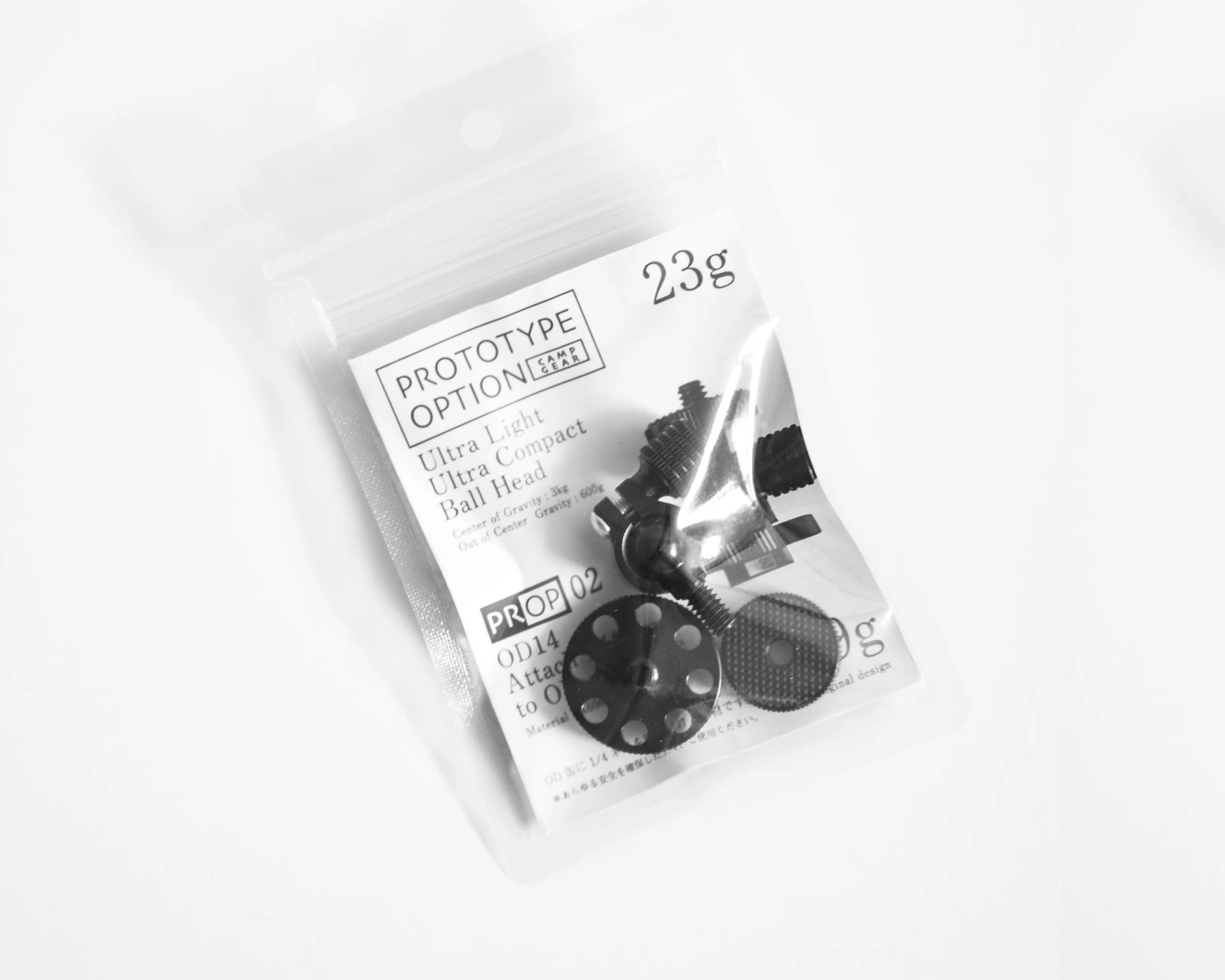 prop02/OD14
prop02 (also known as OD14) is a small and lightweight tripod system that can be used as a tripod for smartphones and cameras, using OD cans, which are indispensable outdoor gas cans for camping and mountain climbing. (To use it with a smartphone, you will need a separate tripod adapter for the smartphone.)
It combines an adapter that converts the valve screw of an OD can into a 1/4 screw used for cameras, etc., and an ultra-small ball head that allows you to adjust the orientation of your smartphone or camera, making it ideal for mountain climbing, hiking, camping, etc. It can be used for shooting commemorative photos and time-lapse videos in scenes that require reduction of noise.
Sale price

Rp 310.000,00
Regular price
(/)
Tax included.
ネコポス(送料385円)対応商品
※ネコポスでの発送は日本国内への発送に限ります。
Material: A6063 (anodized)
*Only the core of the pan head dial part is stainless steel screw.

Size: Width 32.3mm x Height 42.4mm

Weight: 32g (conversion screw 9g, ball head 23g)

Load capacity: center of gravity load 3kg, load outside center of gravity 600g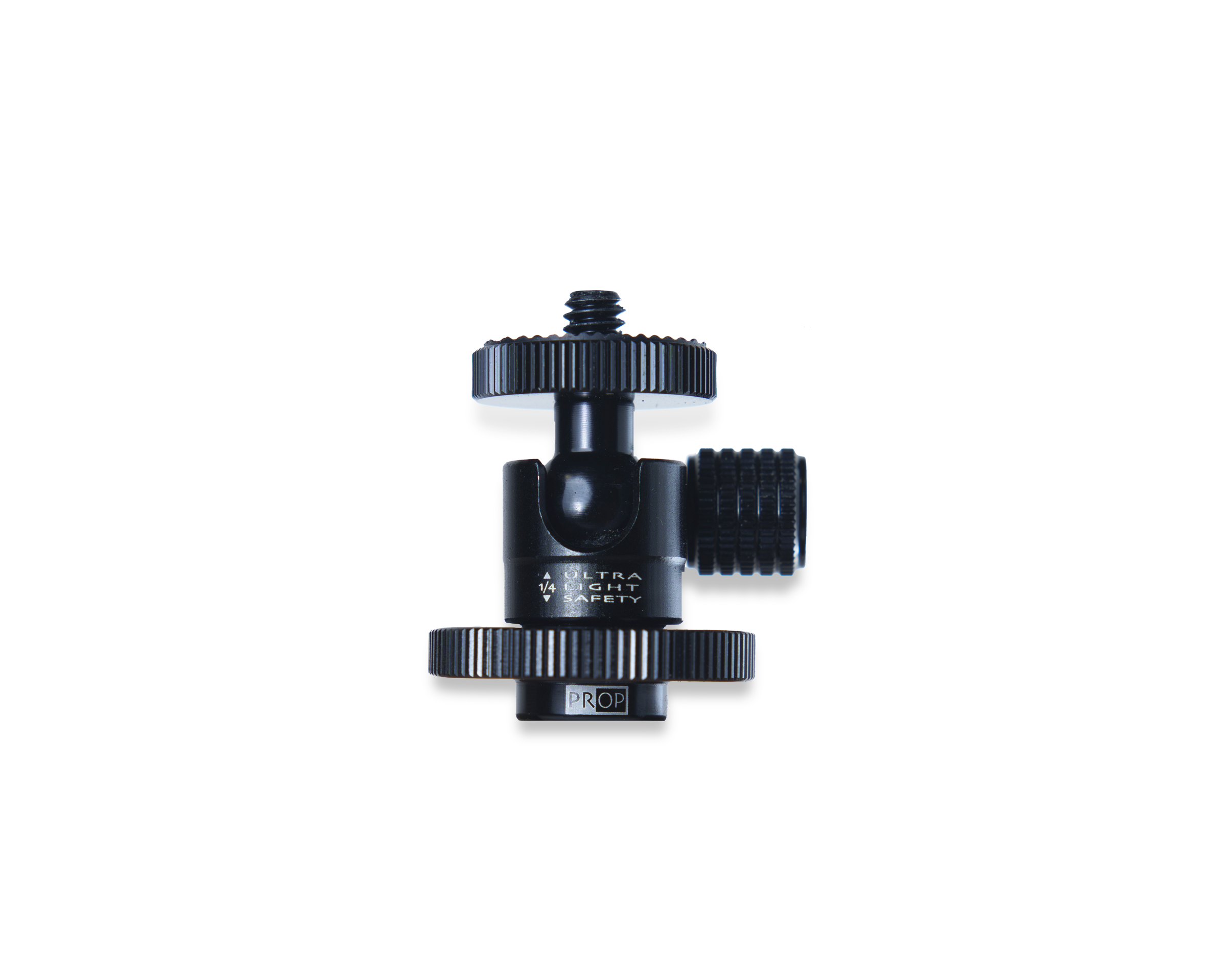 prop02/OD14
Sale price

Rp 310.000,00
Regular price
Choose options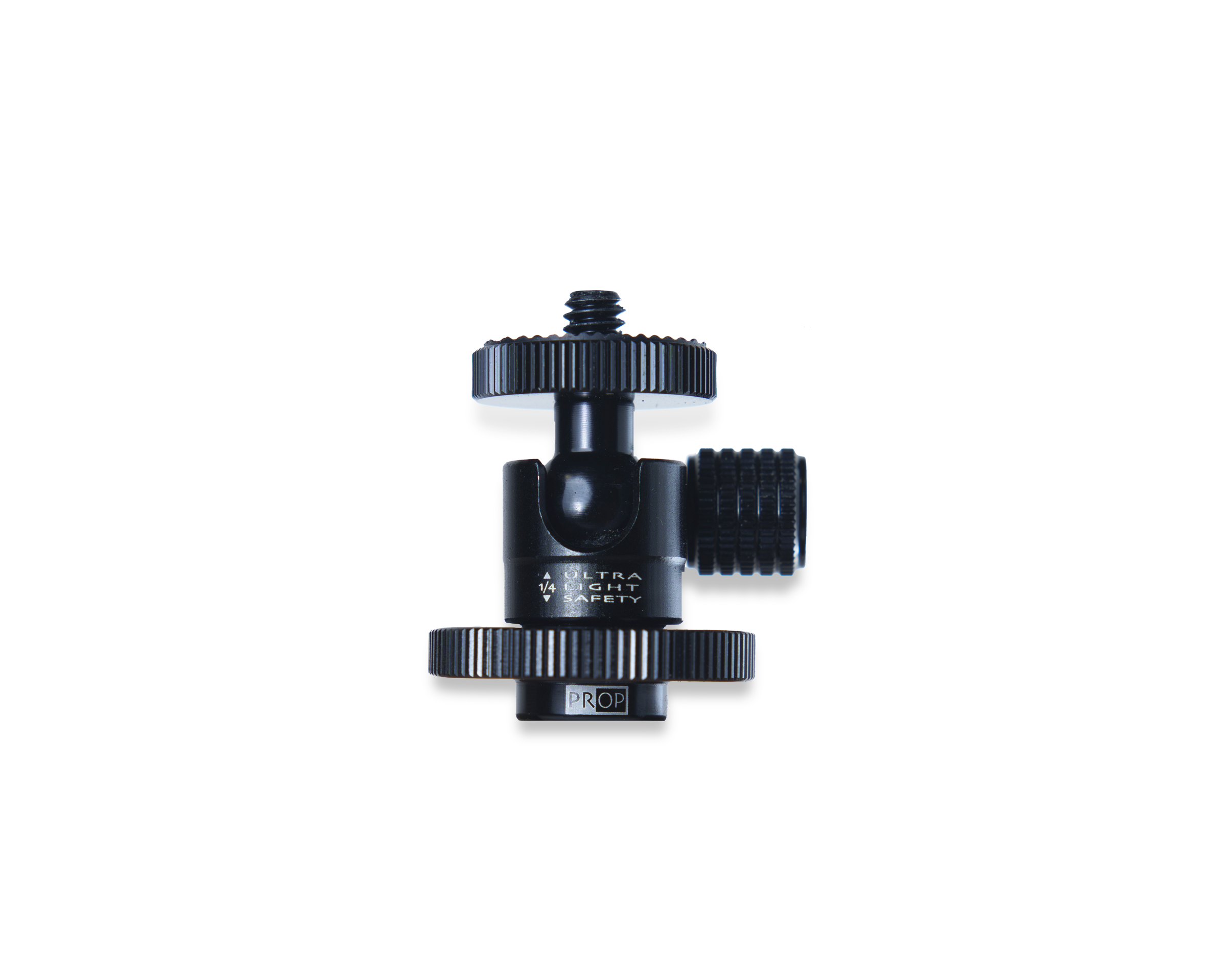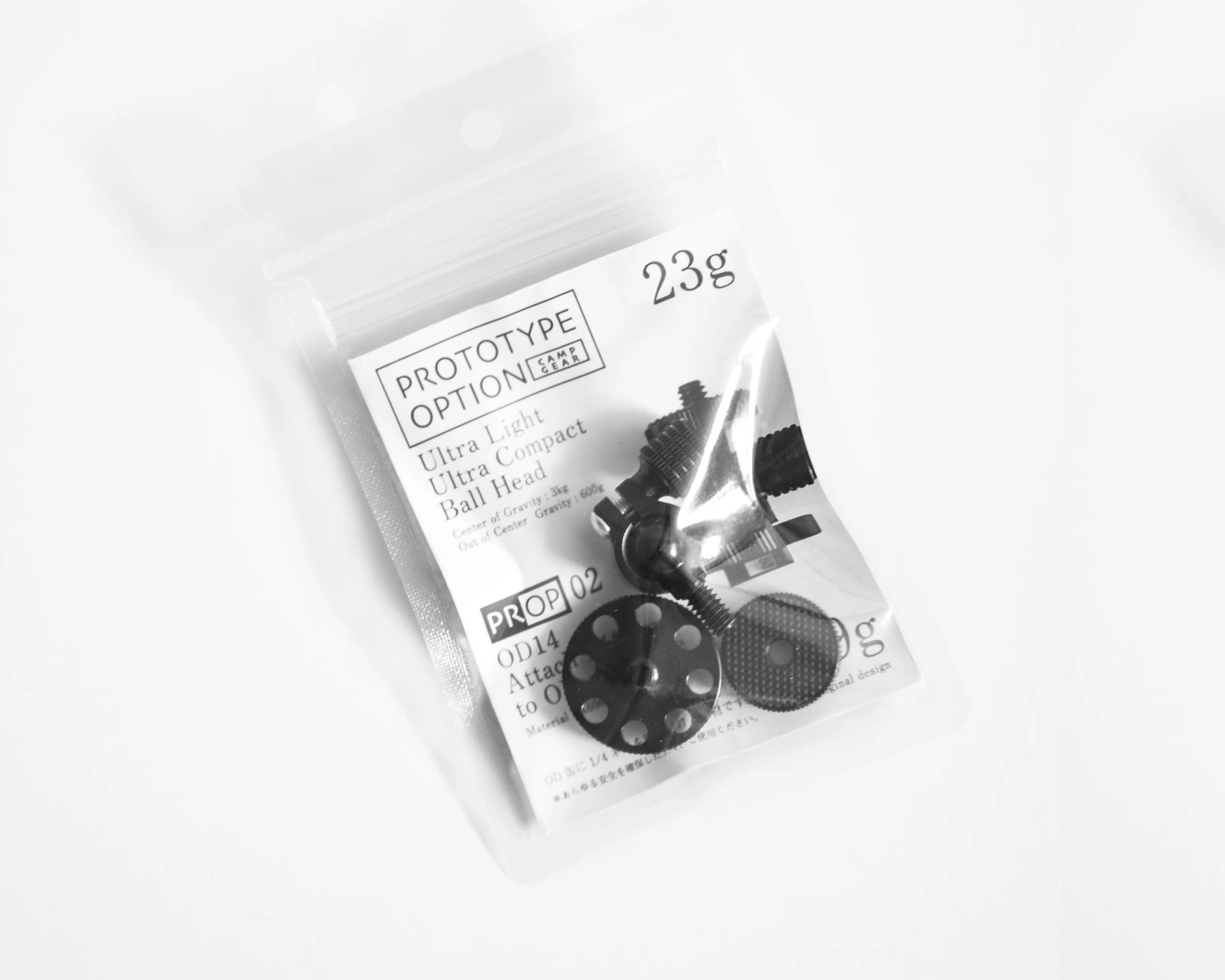 Sale price

Rp 310.000,00
Regular price
(/)
Tax included.
View details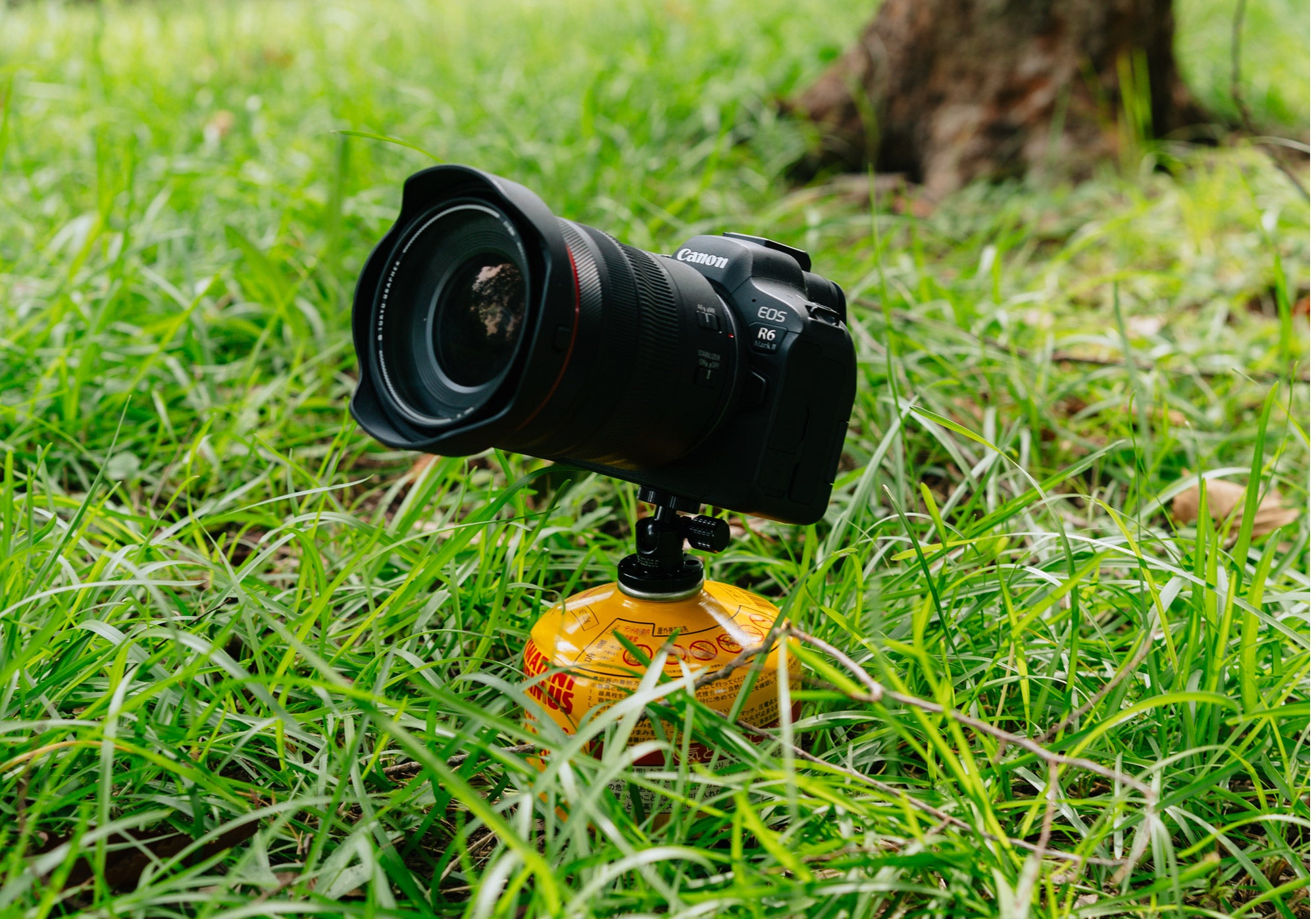 Load capacity 3.0kg
The prop02 is designed to have a low center of gravity as much as possible, inspired by the structure of a video head that counterbalances, and has high load performance with a weight of only 32g, a load on the center of gravity of 3kg, and a load outside the center of gravity of 600g.
It is easy to use when used with a lightweight compact digital camera, and can also be used with full-size digital cameras by keeping the center of gravity in place.
Safe design
For safety reasons, the top of the valve is designed to be hollow so that it does not come into contact with the valve of any OD can.
In addition, when viewed from above with screws installed, there are 8 holes, and the design does not create a vacuum even when screws are installed in the OD can.
Various ways to use
It can be used in a wide variety of ways by combining with other parts such as a tripod adapter for smartphones, an extension rod, and a stabilizer for OD cans.
How to handle
Before connecting to the OD can, be sure to check that there are no foreign objects inside the PROP02 (concave), and if there are any foreign objects, be sure to remove them before use.

When connecting PROP02, turn PROP02 counterclockwise over the convex part of the OD can screw, find the spot where the thread and groove match, and then turn PROP02 clockwise. Stop rotating the PROP02 when the outer periphery of the PROP02 lightly touches the silver spot on the top of the OD can, and do not force the rotation of the PROP02 any further.

OD cans are unstable to begin with. Please use at your own risk regarding the load of the items you place on it.

OD cans are light to begin with. There is a risk of it collapsing due to the natural environment. Please use at your own risk.

Load outside the center of gravity = If the ball head is placed in a position other than vertical, please use a 600g load as a guide. Items that generate heat are dangerous and should not be used.

Do not use this product if its shape has changed due to external impact.

For safety, please empty the gas inside the OD can before use.
Product warranty
During the warranty period (one year from the date of purchase), if a failure occurs during normal use according to the handling instructions above, we will repair or replace the product free of charge. Traumatic injuries are not covered. If you wish to have your product repaired or replaced, please bring this certificate along with your purchase receipt to the store where you purchased it.

We are not responsible for any problems caused by posted items or third-party products, nor are we responsible for any warranties for those products.

Please note that we cannot be held responsible for any accidents, damage, deterioration, accidents, etc. that may occur as a result of rental, resale or second-hand sales through auctions, or transfer.

Please do not use it in commercial facilities or rental businesses. Please note that we cannot be held responsible if the site is used by an unspecified number of people.

We do not guarantee any accidents caused by modification or addition of self-made parts.