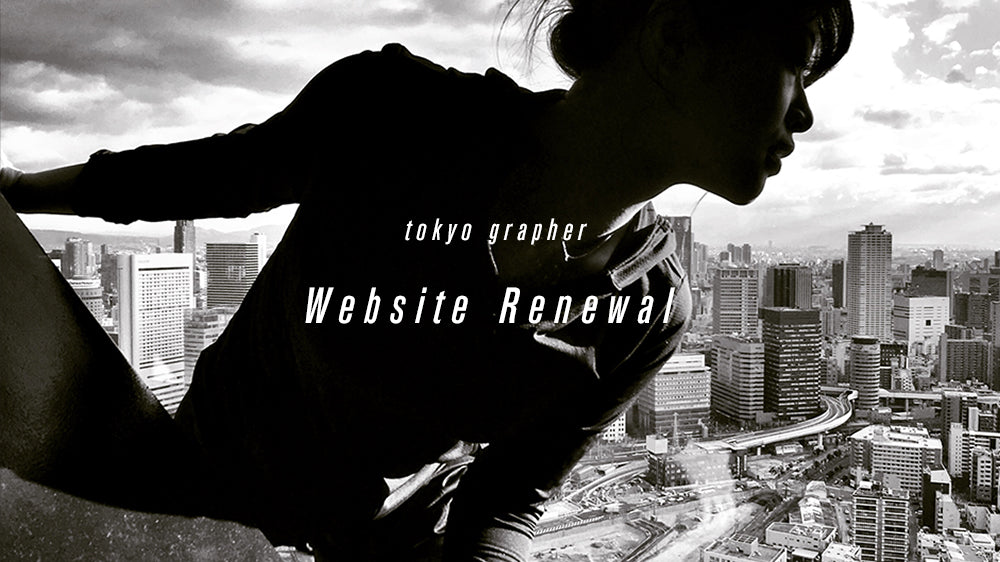 Notice of site renewal
tokyo grapher has completely renewed its website and online store.
In this renewal, we mainly improved the following points.
Integrate website and online store into one
Until now, in order to purchase products at tokyo grapher, it was necessary to make a round trip between the website and the online store, which use different methods. By integrating these in this renewal, it has become easier to find the products and information you are looking for from both PCs and smartphones.
---
Improve product selection and purchase flow
Attachment lens selection screen Select your iPhone first

A mount corresponding to your iPhone will be displayed

Lenses to purchase and accessories compatible with your iPhone are displayed.
It has been improved so that everyone can smoothly select the products they need, regardless of the iPhone they use or the products they want. From the renewed attachment lens purchase page, when you select the iPhone model you are using, the mounts and accessories that can be used are automatically narrowed down, so you can use it without checking the iPhone model for each product. You can choose any product that is available.
Please try the product selection that has become easier to use.
---
Selectable delivery method for some products
Until now, tokyo grapher's shipping method has been limited to Yamato Transport in Japan, and if the total price of the product is ¥10,000 (excluding tax) or less, a shipping fee of ¥700 (excluding tax) is required. was
This time, in order to make it easier for you to receive our products, we have added a new light packaging delivery method for some products, and have prepared a method that allows you to reduce the shipping fee and deliver it.
---
Add payment method
credit card payment

cash on delivery

PayPal

Google Pay
Until now, we have accepted payment by "credit card" and "bank transfer" for purchases of tokyo grapher products.
In this renewal, we have added four payment methods to meet the needs of even more people, and we have made it possible to make four types of payments: "credit card", "cash on delivery", "PayPal", and "Google Pay".
---
tokyo grapher will continue to deliver products and content that satisfy everyone who uses our site and our products.
*The URL of some pages has been changed due to this renewal. If you have registered bookmarks or favorites, we apologize for the inconvenience, but please check the registration page.
---
List of attachment lenses for iPhone