How to use Digital Preset File
How to use presets in Lightroom for mobile (free version)
The mobile version of Lightroom (free version) cannot load external preset files in the normal way. Therefore, by loading a DNG file containing editing information and saving the editing information as a preset yourself, you can easily use it as a preset.
Download DNG file
Load the downloaded DNG file into Lightroom
Create presets from imported images
Lightroom for mobile by doing
Presets are now available in the (free version) as well.
Please see below for details on how to do so.
1. Download the DNG file
Download the Zip file from the download screen or download email.
DNG files are included in the zip file.
2. Load the downloaded DNG file into Lightroom
When you save and expand the zip file, it contains a file called ○○○.dng, so read that file with Adobe Lightroom.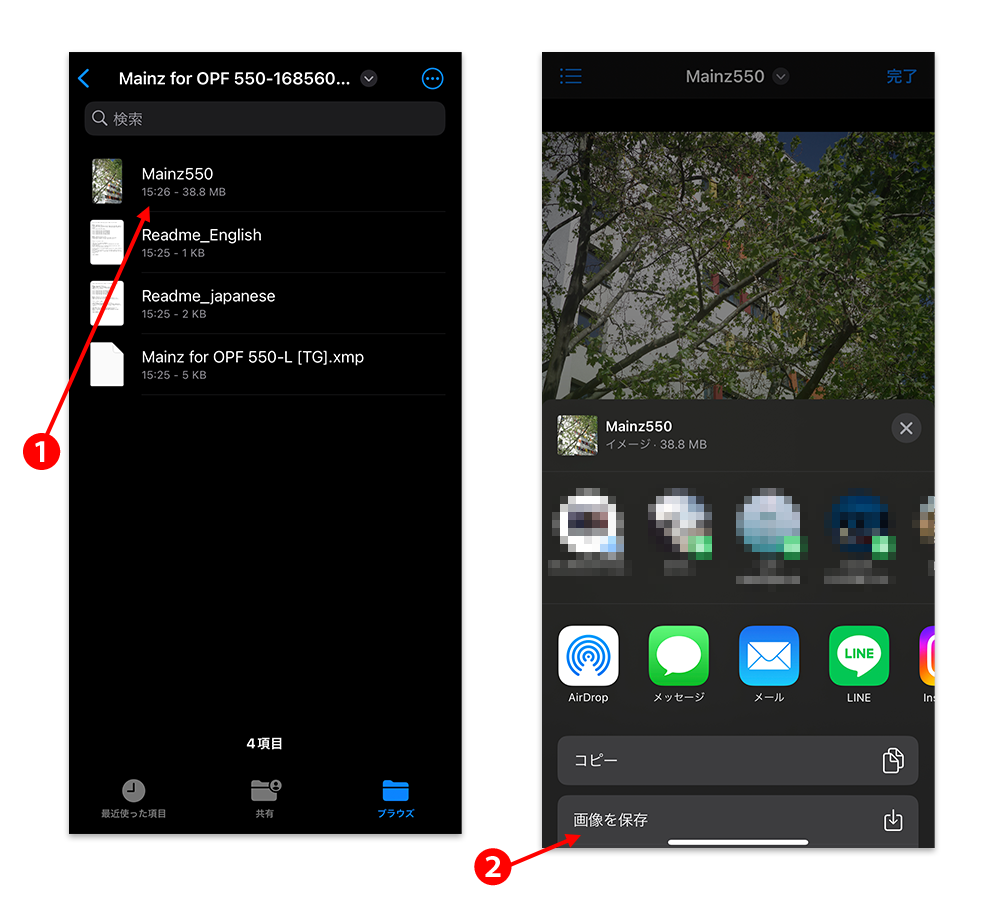 Select ❶ to download the DNG file.
(As above, the .dng extension may not be displayed, so please select the data with the photo thumbnail displayed.)
Save the image from ❷.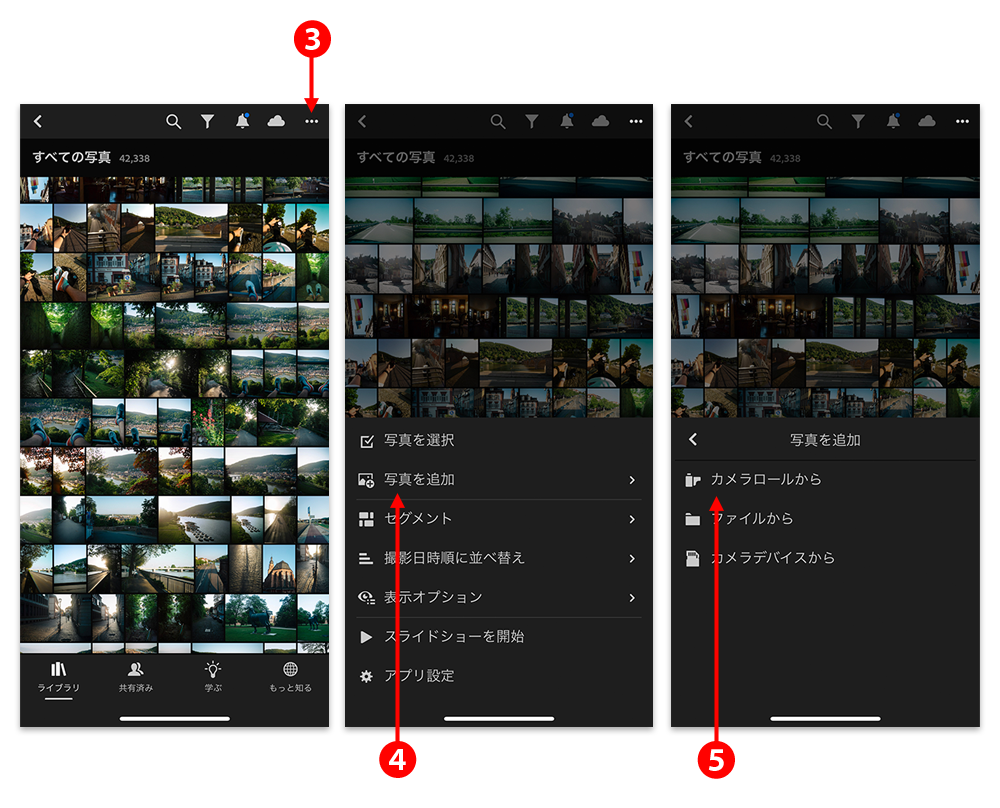 Open Adobe Lightroom and load a DNG file containing preset information (editing information).
Click ❸ to open the loading screen.
❹ Click the "Add Photo" button.
❺ Select "From Camera Roll" and select the DNG file you downloaded and saved earlier to load the file into Lightroom.
3. Create presets from editing information included in imported images
Create presets from loaded DNG images (sample photos).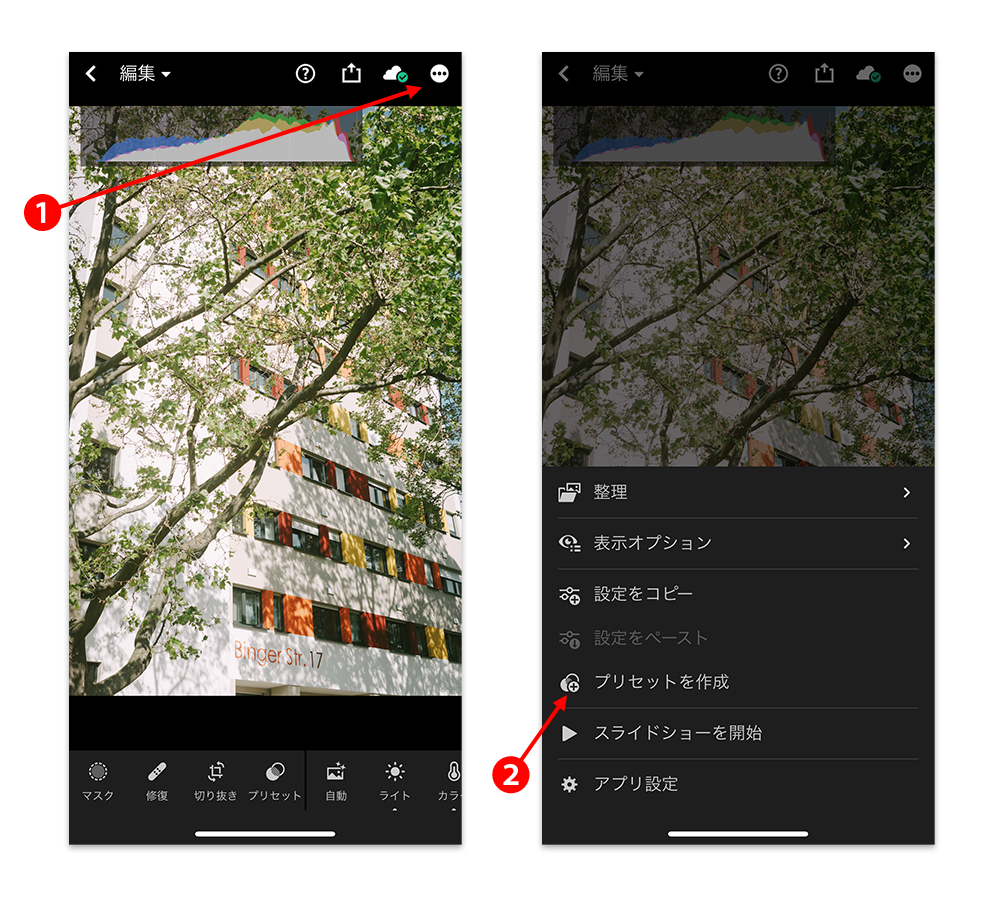 Click ❶ to open the menu screen.
❷ Click the "Create preset" button to open the preset creation screen.
When the above preset creation screen opens, select the items to be saved as a preset, set the preset name (any name is fine), and save.
At that time, uncheck "Exposure" in the "Light" item and "White Balance" in the "Color" item.
If you leave this item in, the effect may not be reflected correctly when the preset is applied.
It will be saved as a preset.