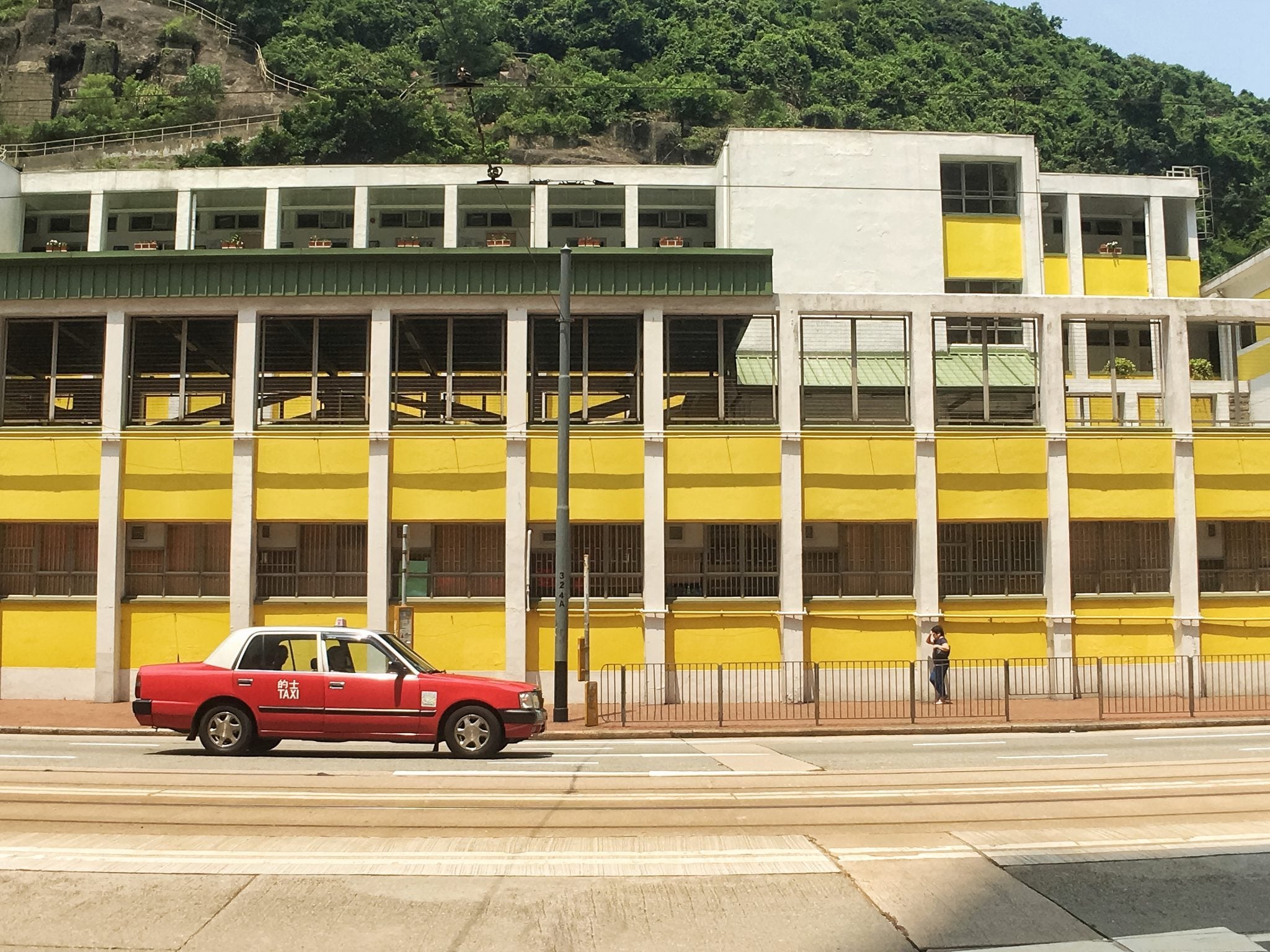 Traveling back to my hometown, My Hong Kong Island Tram Trip Vol.2
Hong Kong is divided into two areas, Hong Kong Island and Kowloon Peninsula. Speaking of Hong Kong Island, there are many sightseeing spots such as the central business area, the peak (top) where you can see the million dollar night view, and the Repulse Bay where you can see the wonderful sea famous for the movie Loving on the other side of the island. only runs on Hong Kong Island.
Is Causeway Bay the equivalent of Shibuya in Tokyo? Large billboards are crowded with Times Square, a large shopping mall, and restaurants. And this round overpass with a 360-degree view is unique to Causeway Bay.
This is Fortress Hill, a tram that runs east on King's Road, and a station with checkered walls on the mountain side.
It's too hot in Hong Kong in August, and the trams don't have air conditioners, so we're already drenched in sweat. Enjoy the reflection of the trams on the polished floor while sipping the most delicious Hong Kong milk tea.
While walking around downtown, let's go to that super-dense apartment that comes every time.
Looking over the overpass on the tram side, you can see that the high-rise condominiums "Fok Cheong Building" and "Montane Mansion" near the 20th floor are curved. Well, next time, we will enter the courtyard of this super-dense apartment that everyone has been waiting for.
Just looking up at the two high-rise apartments makes my neck hurt.
Text & Photography by Nobuko Kamiya ( @sunday_722 )
Photographic equipment/iPhone 6s + tokyo grapher
|||article-btns/wide/1424710795382|||